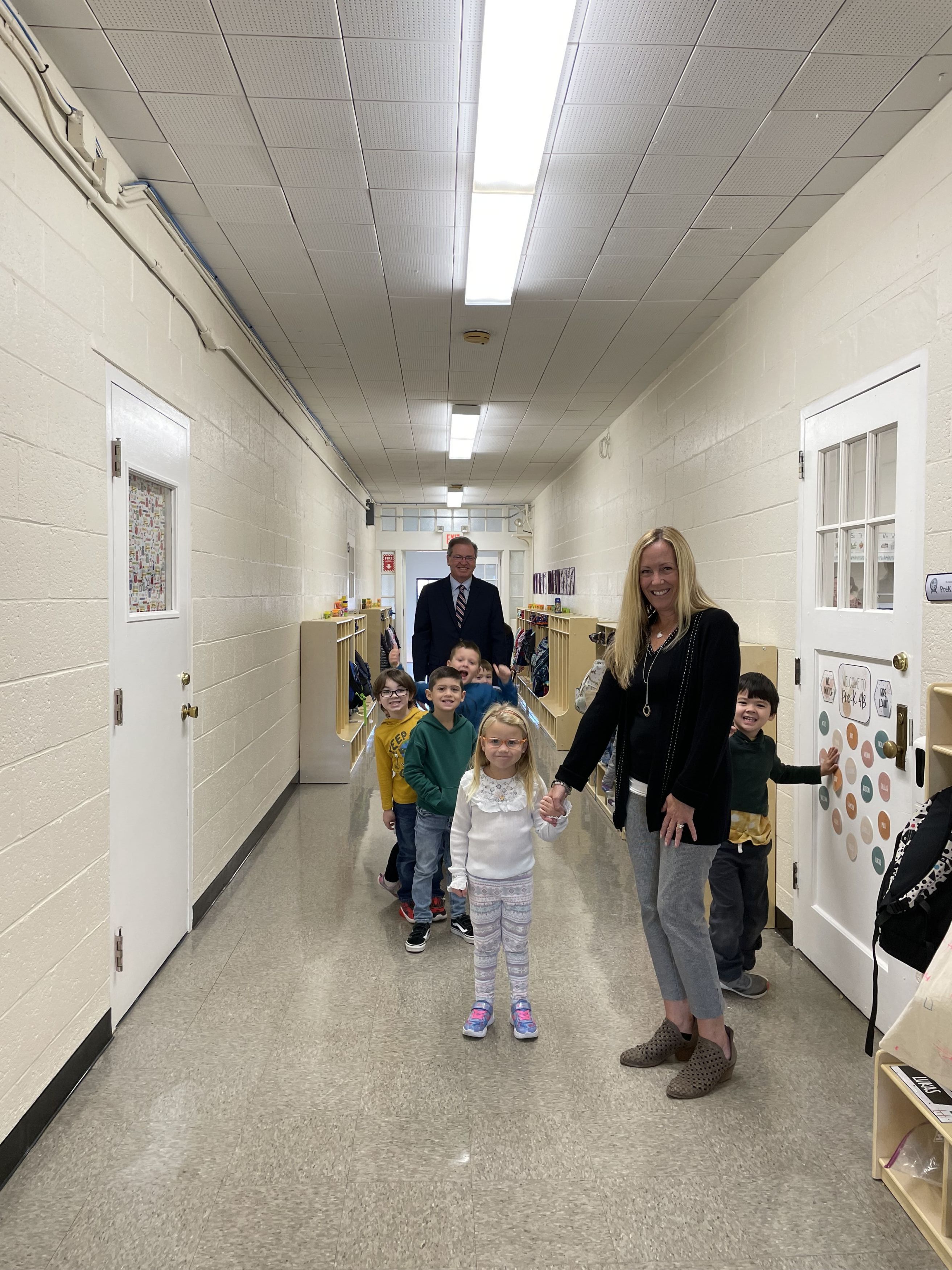 Our Preschool Campus is located at 9 Margin Street, Peabody, Massachusetts offers a dynamic Pre-K 3 Year Old Program and a Pre-K 4 Year Old Program.
The 3 Year Old Program is a 2, 3 or 5-day program open to children who are 2.9 years old by September 1st. Half day or full day schedules are available. Half day is 8:30a.m.-11:30a.m. and full day is 8:30a.m.-2:00p.m. Your child will learn all of the independent self-help skills that are necessary as they mature. Dressing and undressing with coats and hats, mastering toileting needs and hand washing, packing and unpacking backpacks, as well as opening their lunch boxes and cleaning up after snack and lunch are all needs and skills that develop as they grow. Your little one will learn learn to count, cut with scissors, graph , sort and sequence, draw representationally, build, take turns, listen, communicate, play games and so much more.
The 4 Year Old Program offers both 3-day or 5-day program open to any student who is 4 years of age by September 1st. Half day or full day schedules are available. Half day is 8:15a.m.-11:30a.m. and full day is 8:15a.m.-2:00p.m. Our programs focus is on promoting Kindergarten readiness: encouraging learning through play based activities in Math, Science, Social Studies and Literacy, developing self-help skills, as well as gaining the self-confidence needed to make independent decisions. We foster ongoing community through a spirit of cooperation and outreach, and our innovative, passionate and creative teachers provide children with gifts that last a lifetime.
Hands-on, meaningful learning is our approach and the school days are filled with wonder, exploration and exciting learning experiences is what we are all about. Artists, scientists, musicians, chefs, engineers, teachers, athletes and more, are the children who make your child's classroom the special place that it is. Each individual is embraced for who they are and we strive to enhance every child's talents and abilities while providing a strong foundation for all of our students.